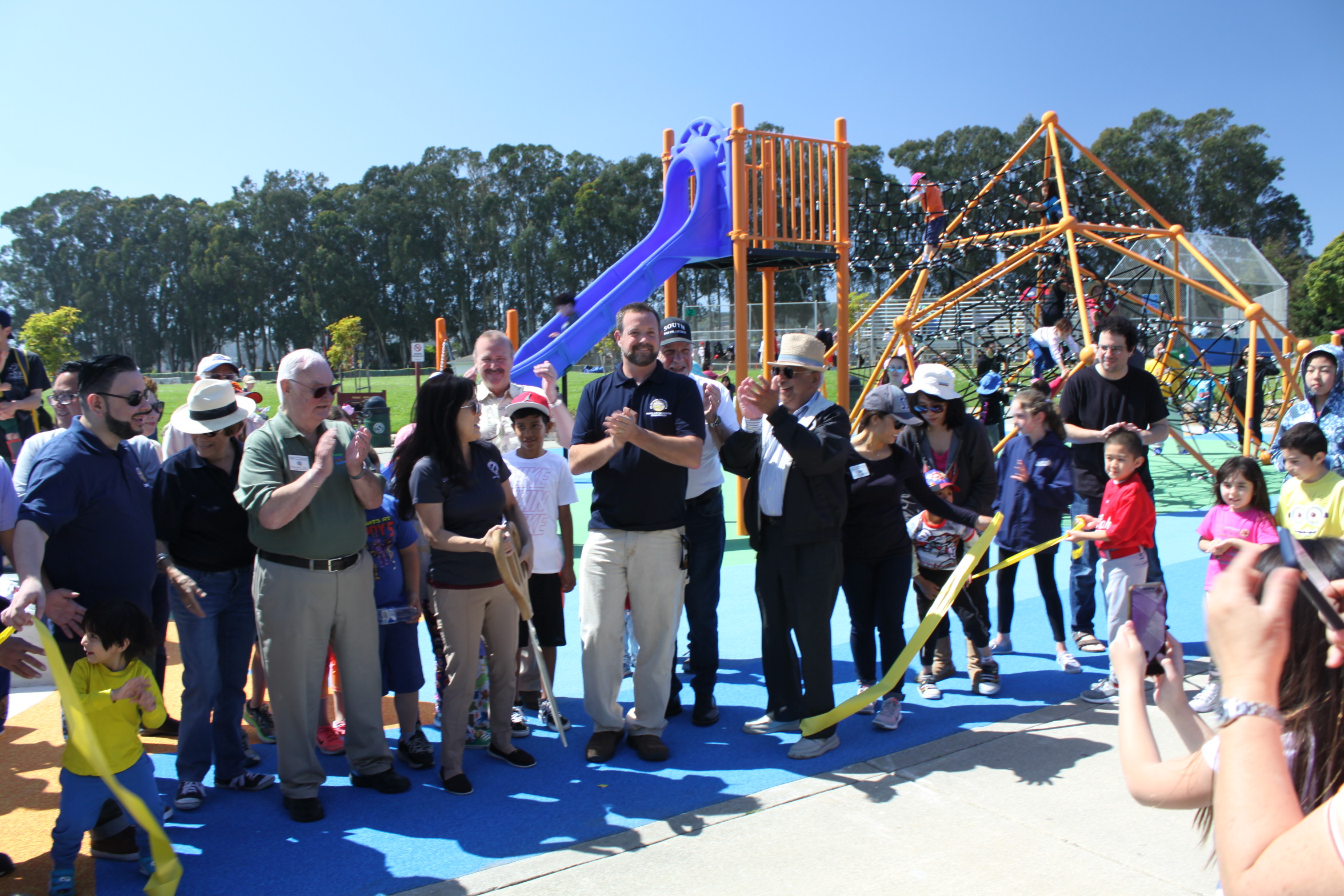 Alta Loma Park Ribbon Cutting Ceremony South San Francisco
April 21, 2018 - The City of South San Francisco held a grand re-opening ceremony for the playground at Alta Loma Park on Saturday afternoon. The event included a ribbon cutting ceremony, tree planting, children's activities, and food offerings for all in attendance.
SSA has had a lot of fun collaborating with the City of South San Francisco on this project, and we are always excited for the experience of seeing the community come together to celebrate and enjoy their new playground. The weather was beautiful, the event was well attended, and the playground was a huge success!
We're grateful and proud to have been a part of bringing this project to life!