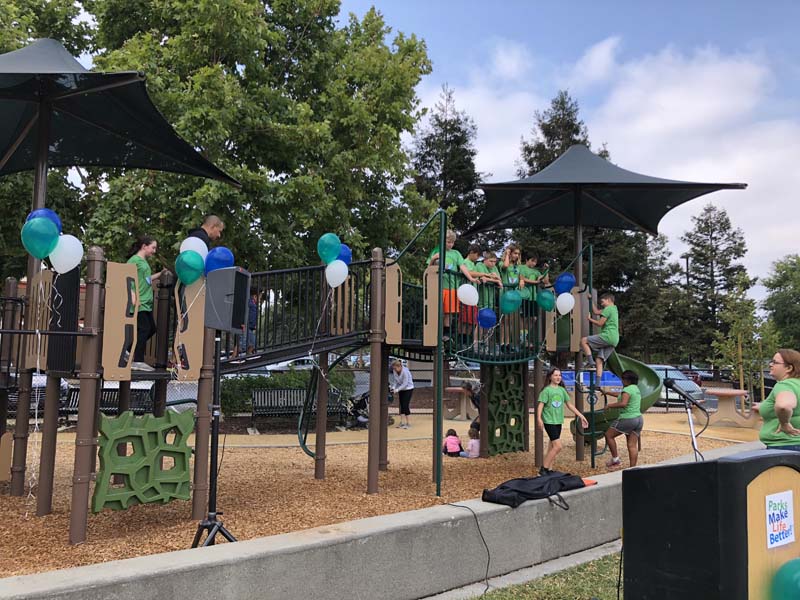 Campbell Community Center Play Area Grand Opening
A new play area at Campbell Community Center has recently been completed. It has long been a central recreational hub for the community, and the need was identified for a small playground adjacent to the soccer fields. This playground project was a collaborative effort between the City, Community and SSA Landscape Architects. An outreach program engaged the community to gain input, feedback, and consensus for the overall playground design. Neighbors, children, teachers and administrators from on-site schools were included in the process, as well as the soccer field coordinators.
The new playground is a small but fun-filled play area for the 5-12 years age range, with a tall linear play structure in an area bordered by playfields and a parking lot. Picnic tables and benches provide ample seating, as well as a seating height wall that separates the playground from the soccer fields. This area provides recreational opportunities for the schools on the campus, as well as ancillary playtime for soccer families.