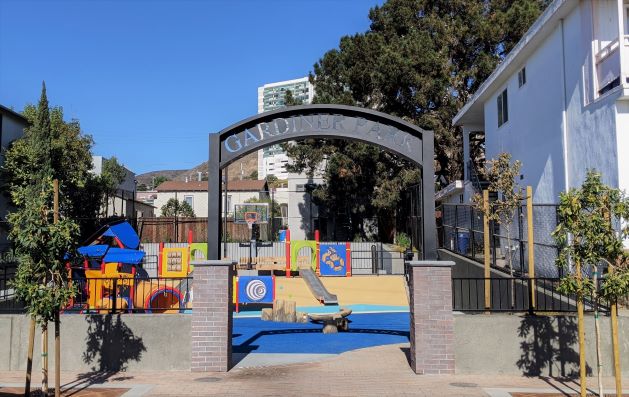 Gardiner Park Ribbon Cutting Ceremony
October 27, 2020 - The City of South San Francisco recently held a ribbon cutting ceremony for Gardiner Park.
Steve Sutherland and Christian Harris from SSA, representatives from the City of South San Francisco, and several dozen residents safely gathered for a Grand Reopening and Ribbon Cutting celebration, reopening Gardiner Park after a ten-month complete renovation of the park. The reconstructed park includes updated play equipment, new rubberized safety surfacing, a resurfaced basketball court, reconfigured retaining walls and accessible pathways, a new drinking fountain and new landscape with drought-tolerant plant material and high-efficiency drip irrigation system.
SSA enjoyed collaborating with the City of South San Francisco and team on this project, and we are always excited for the experience of seeing the community come together to celebrate and enjoy their refurbished playground.