Highlands Park and Playground Re-Opens in San Carlos
San Carlos has an exciting "new" playground!
Highlands Park officially re-opened at the Ribbon Cutting Ceremony on January 6th. After celebratory speeches from Parks and Recreation Director, Amy Newby, and Vice Mayor, Cameron Johnson, the ribbon was cut and it was time to play!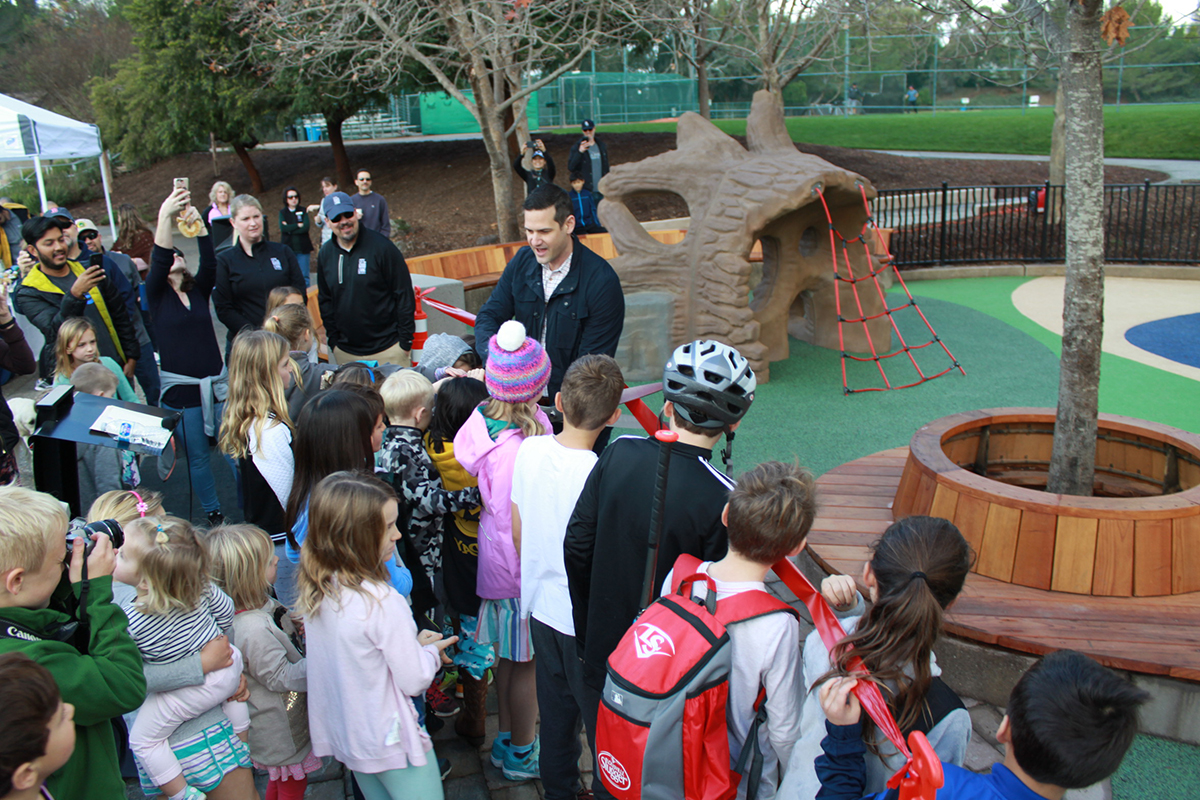 The new design for the playground at Highlands Park was derived from feedback gathered at public outreach workshops with the City and members of the community. The final selection of playground equipment included pieces from Landscape Structures, Berliner and Rocks 'n Ropes which, when combined, created an exciting visual presence as well as provided an assortment of challenge levels for park visitors.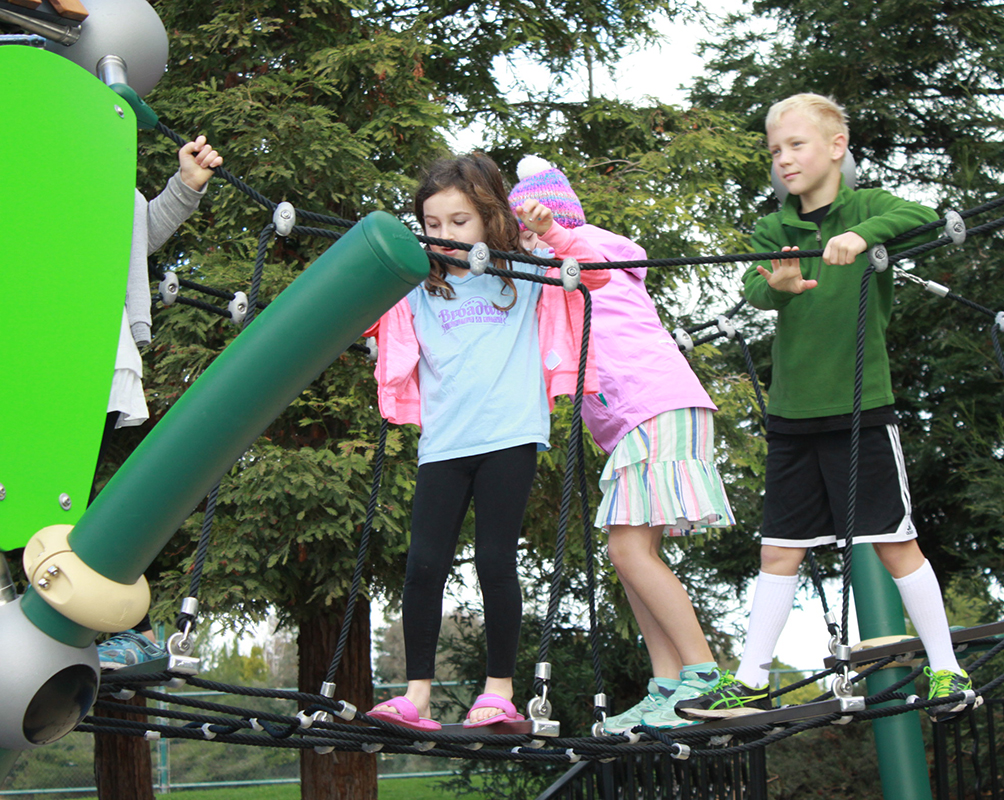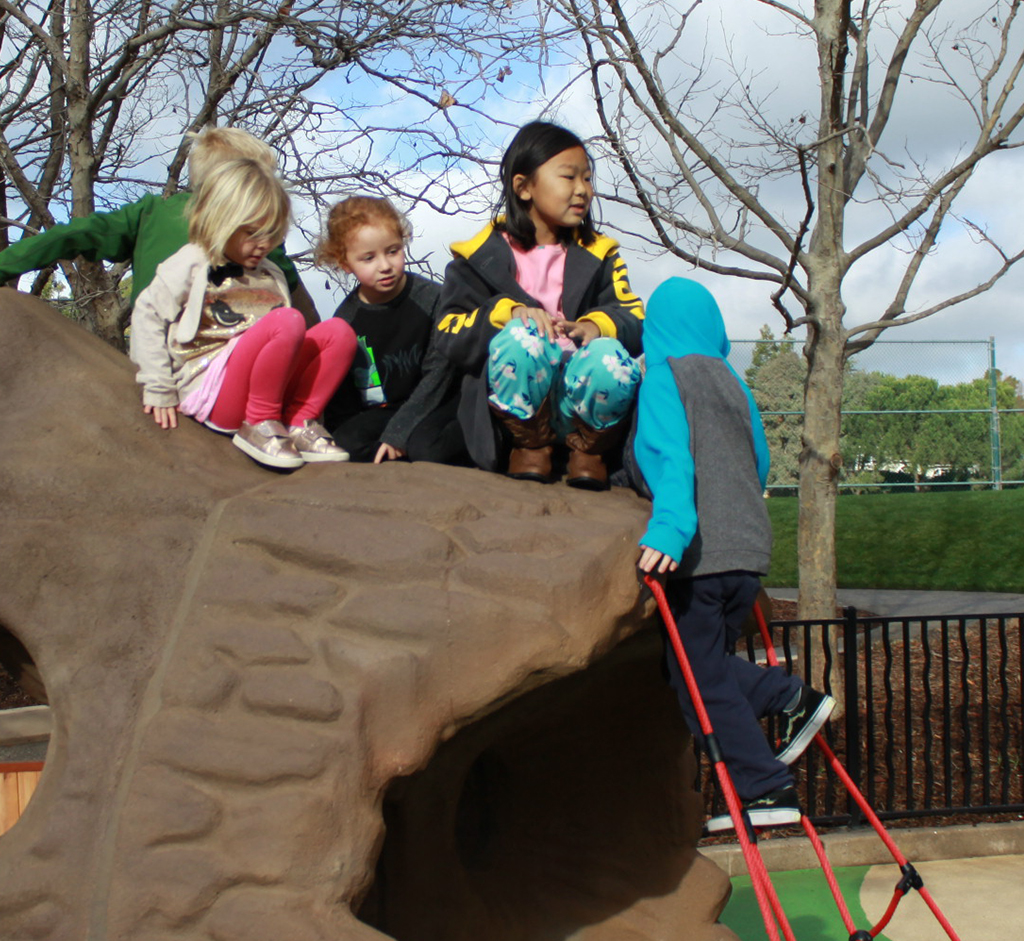 The finished design accomplished the combined vision of the community and City to incorporate natural play elements into the new playground, expand the pre-existing playground space, improve playground safety with a new perimiter fence, provide expanded seating options around the playground, preserve the existing shade trees, correct ADA deficiencies, and expand and improve the restroom facilities to include an all-gender restroom.
The success of this project was in part made possible by the donation funds raised by the Parks and Recreation Foundation of San Carlos. A donation art tile wall, which surrounds the playground perimeter fence, displays unique pieces of art created by park donors, celebrating the community spirit and providing park-goers with a sense of pride and ownership of their new neighborhood playground.
We're grateful to have been a part of this project, creating better places for the residents and City of San Carlos.