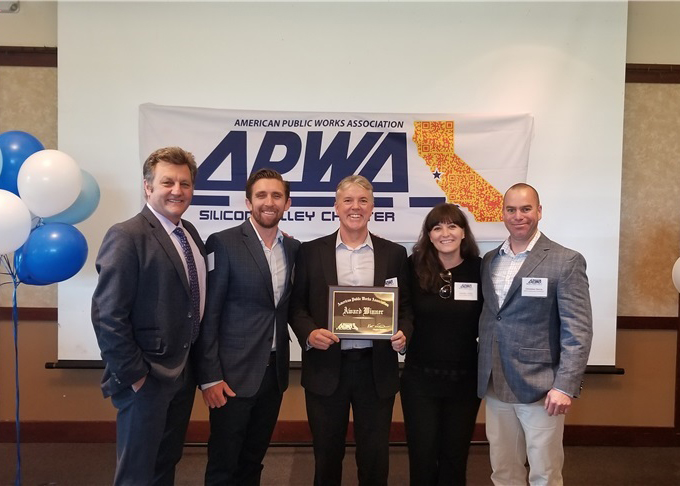 Public Works Project of the Year - Linden Park, Redwood City, CA
We're excited to announce that Linden Park has been awarded the APWA Silicon Valley Chapter 2018 Public Works Project of the Year Award!
This award was established to promote excellence in public works projects by recognizing the partnership between the managing agency, the consultant team, and the contractor, who all work together successfully to complete these outstanding projects.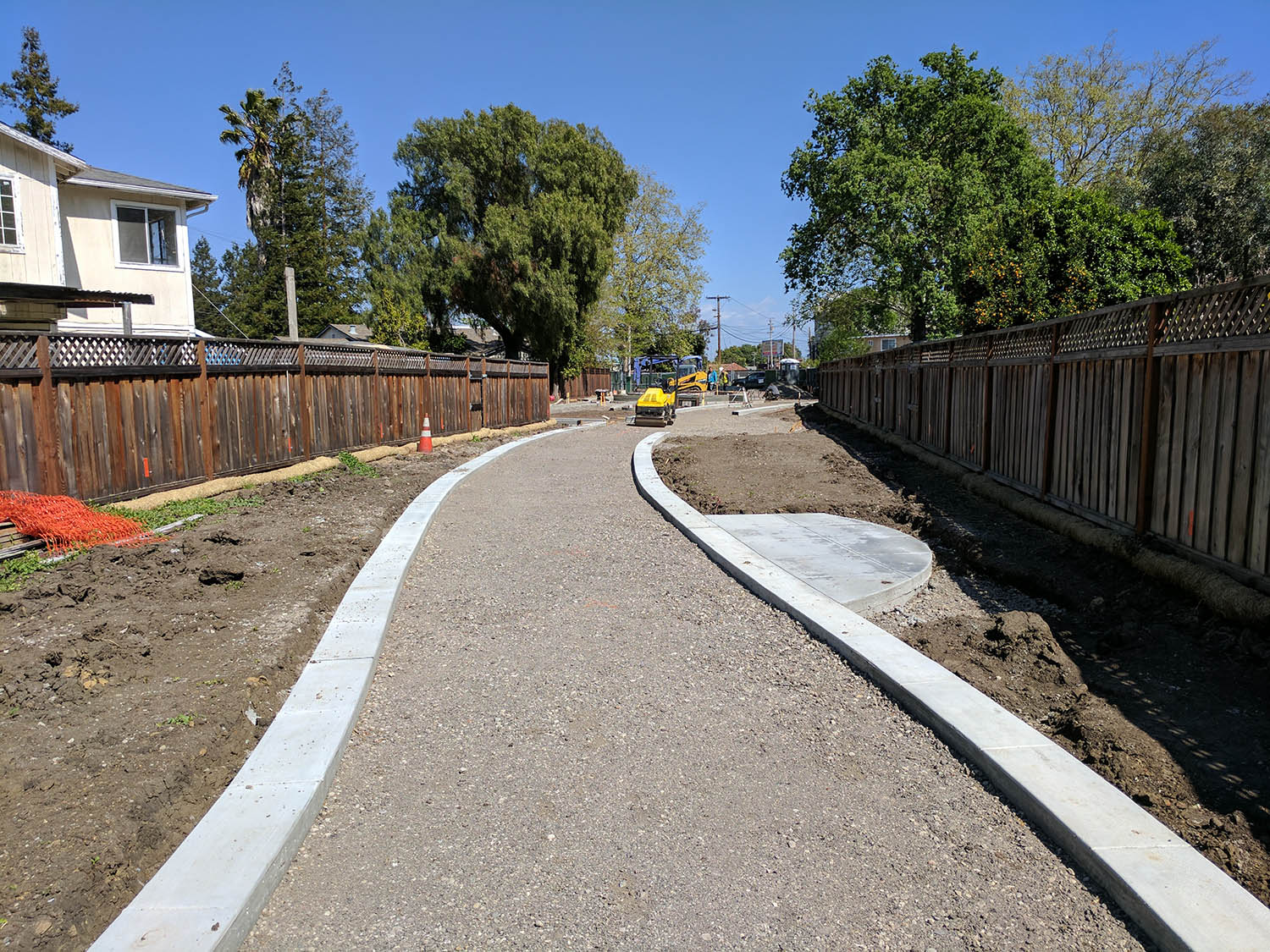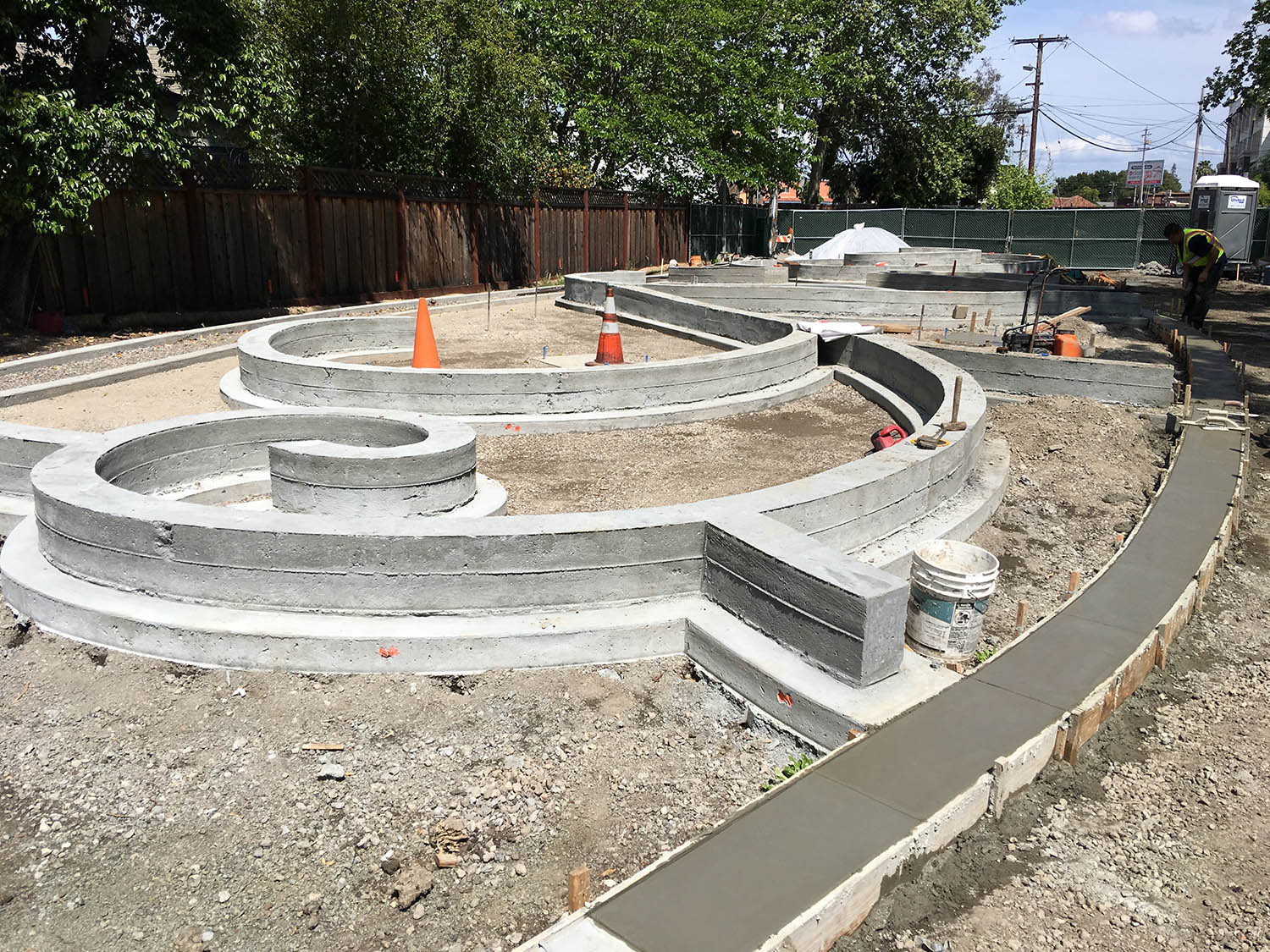 The Linden Park Project was uniquely qualified for this award having overcome some unique and challenging obstacles. The most innovative solutions were in response to the SFPUC right-of-way regulations which required a 10-foot wide gated access drive, an 18-inch maximum depth for footings, the ability to move structures easily in the event of an emergency, and all storm or irrigation utilities could not run parallel to any SFPUC pipes.

We developed shallow, spread-footing anchoring systems for structures, fence posts, and play elements. Since no underground utilities were allowed within the right-of-way, we divided the site into quadrants and used linear rain gardens to transmit water off site. We raised walkway and play area elevations to separate them from the rain gardens and ensure a dry, usable, and safe central core to the park. These innovations not only met the SFPUC guidelines, but also reduced the overall construction cost and contributed to water quality improvements as well.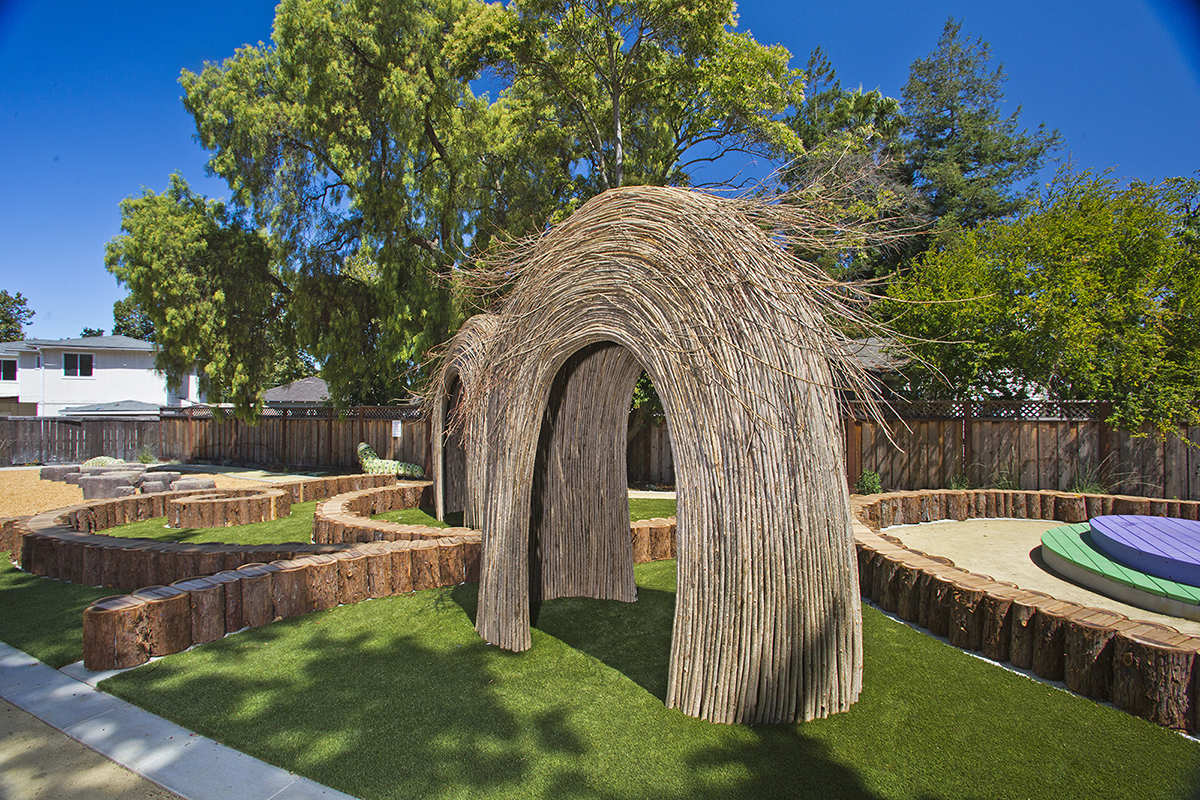 Linden park opened to the public on June 29, 2017, and after 6 years as a vacant lot, this park now provides the community with a great outdoor space to enjoy nature, play, and gather together.
For more on this project, check out our portfolio page: Linden Park - Redwood City, CA