SSA Donates Labor Hours to Redwood City's Magical Bridge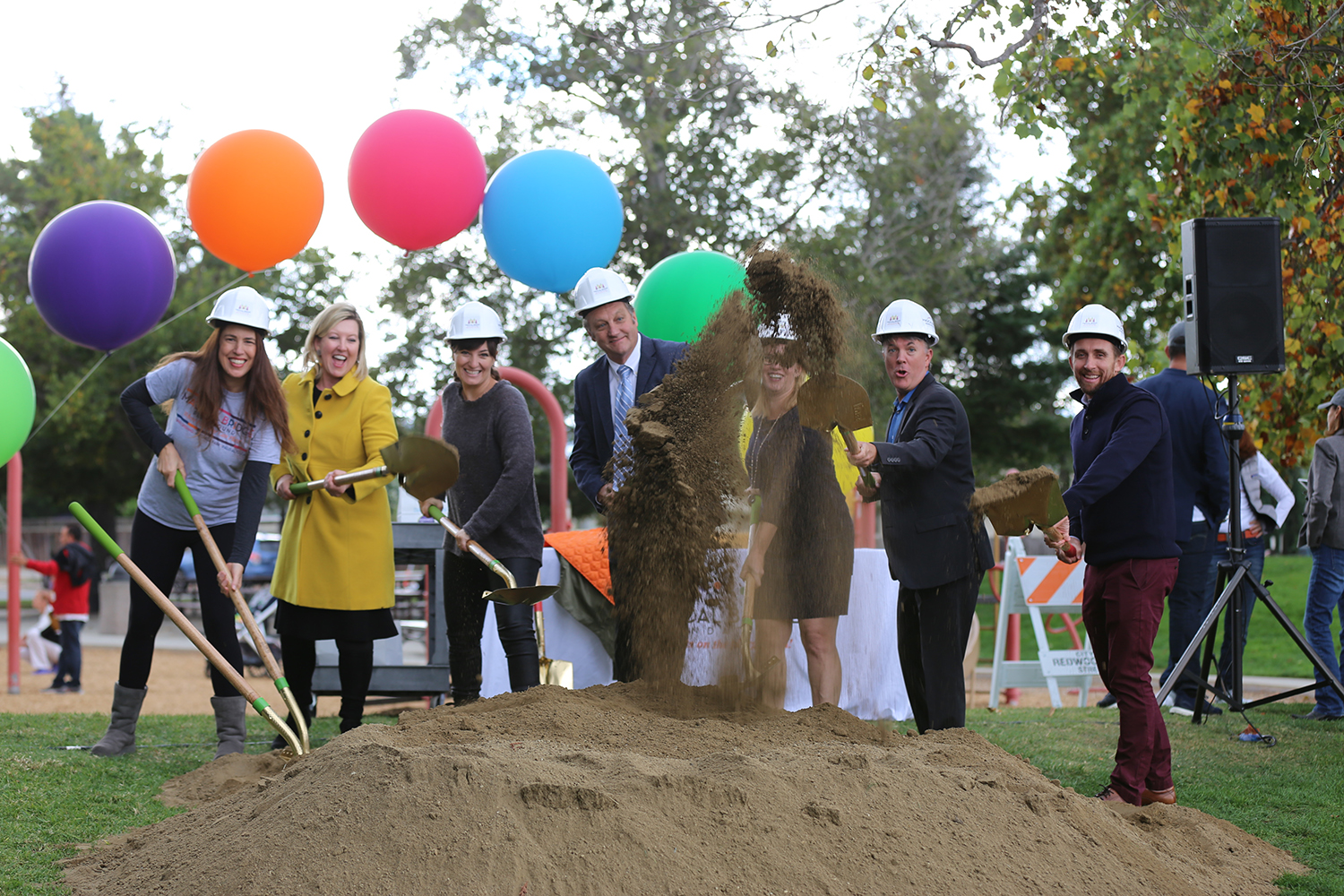 On November 4, 2017, we broke ground on one of the most exciting projects SSA has ever designed at the Magical Bridge Playground at Red Morton Park in Redwood City, California. There were many dignitaries in attendance, including former State Senator and current Santa Clara County Supervisor Joe Simitian, as well as corporate, County and City leaders. The Board of Directors for the Magical Bridge Foundation, including Founding Partners Olenka Villareal and Jill Asher, spoke on the significance of all-inclusive play, and the positive effects it has in our communities. A large crowd of citizens gathered in support of their new playground and we were honored and humbled to be a part of the event.
The first phase of construction is well under way right now and includes some very complicated utility relocation and infrastructure work that must be completed before construction on the playground can begin.
This park project has largely been funded by donations of all kinds from both public and private sources. Since August of 2017, Principal Steven Sutherland has been contributing all of the time spent on the Magical Bridge Playground on a pro-bono basis, as well as time spent by staff in the development of rendered 3-D models that have been used for public presentations and additional fund raising efforts.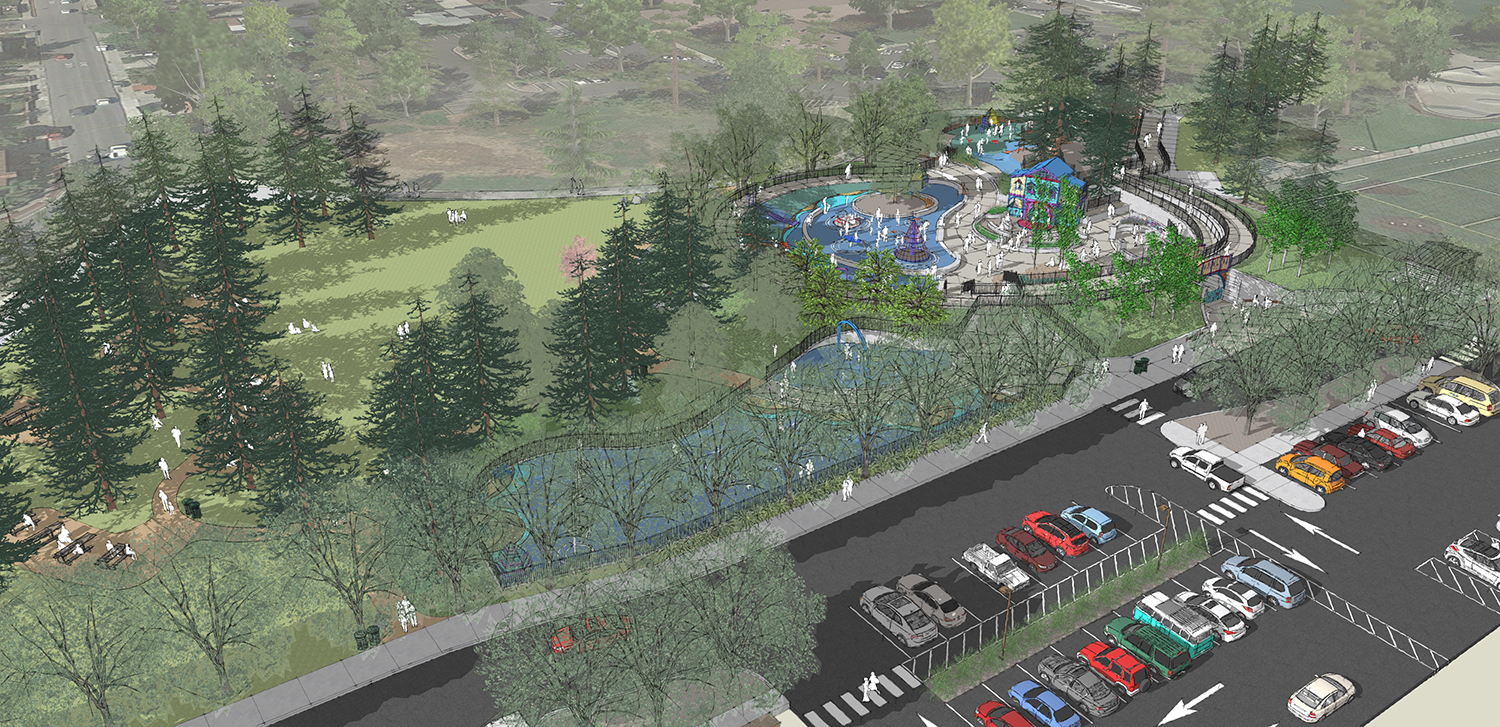 Steve is highly committed to making the Magical Bridge Playground in Redwood City the best it can be, so providing these services as a donation is a great honor for all of us at SSA. We're excited to help make this playground a reality for the community of Redwood City!
Visit this projects's page in our portfolio for more information and 3-D renderings of this exciting playground.
Visit the Magical Bridge Foundation's website for additional information on this and other upcoming Magical Bridge Playground Projects and make a donation today!