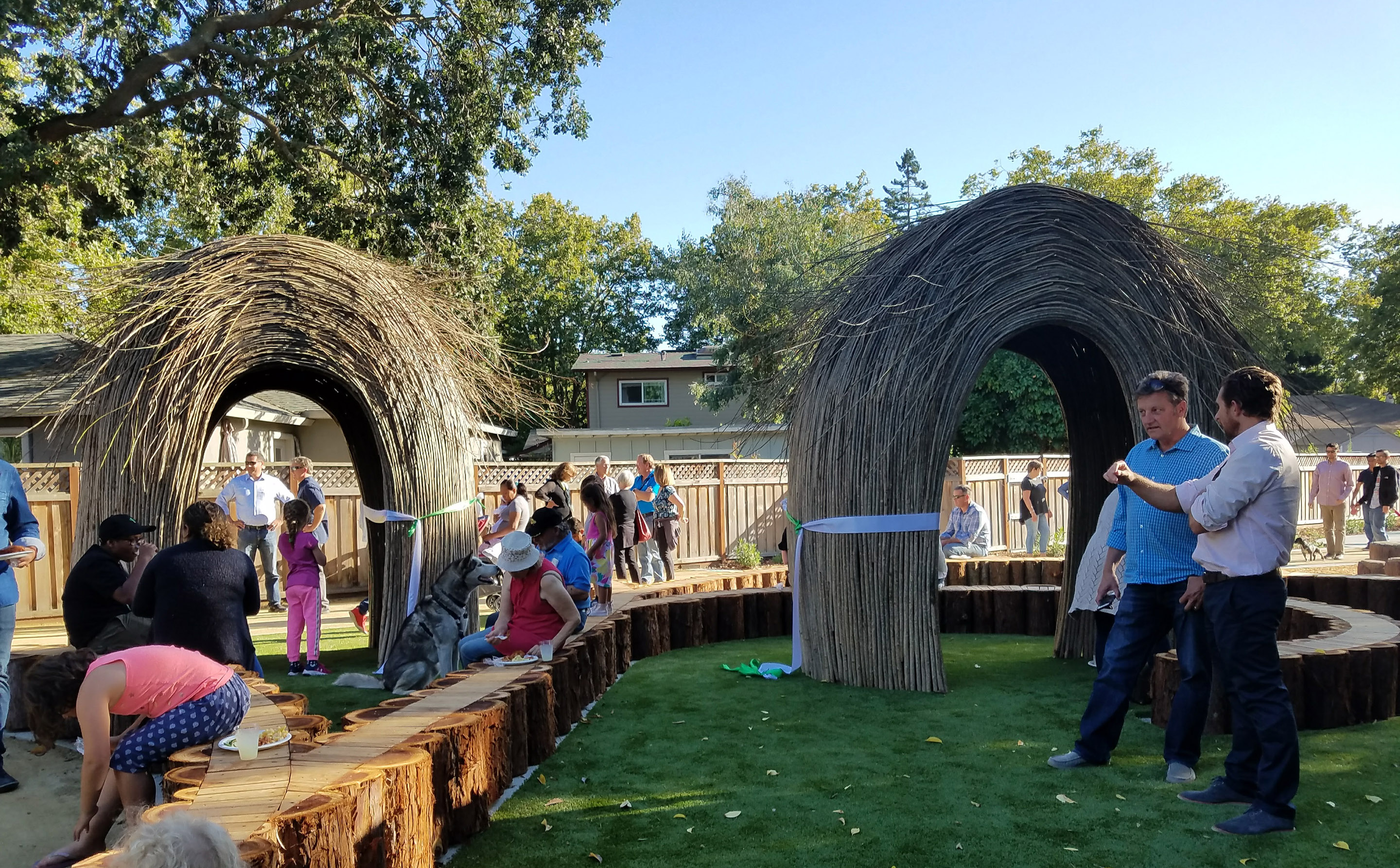 The Linden Park Grand Opening Event Was A Success!
Linden Park, located in Redwood City, California, is officially open! The grand opening celebration was a great success, with lots of community members in attendance. To get a peak at the action, watch the video below:
Linden Park is a unique and linear park. The park's boundary was formerly dedicated as a utility easement, as it is located on top of large water pipelines which bring fresh water from the mountains into the Bay area. Due to weight restrictions on top of the pipelines, SSA was commissioned to create one of a kind play features which spark imagination and encourage play, all without the use of heavy equipment or trees. The end result is an extraordinary play space which is thematically designed around the life cycle of our beloved Monarch butterfly.
If you would like to learn a bit more about this project, see the Linden Park Portfolio page by clicking here: http://www.ssala.com/portfolio/linden-park