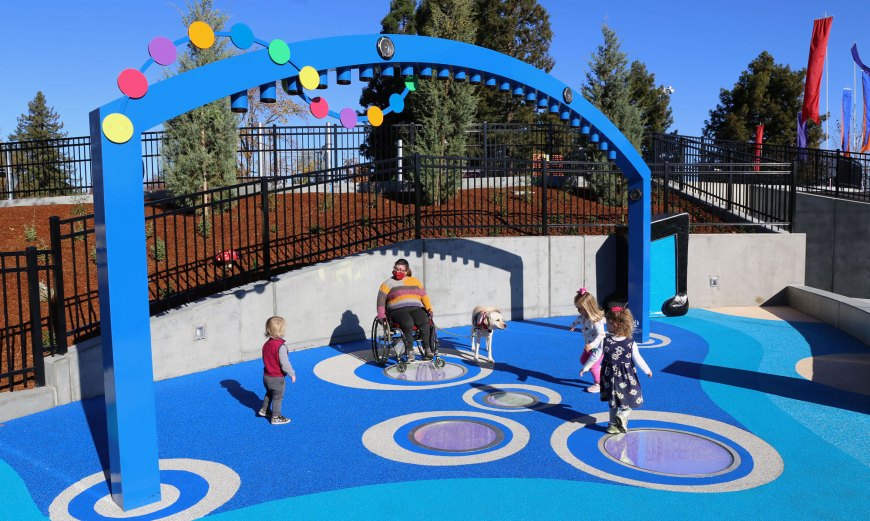 The Magical Bridge Playground at Red Morton Park is Now Open!
The Magical Bridge Playground at Red Morton Park in Redwood City is now complete and open to the public!
Red Morton Park is the largest programmed park in the City of Redwood City with athletic fields, tennis courts, play areas, recreational buildings, picnic areas, passive open spaces, bocce courts, skate park, and walking trails.
The project received funding from the Magical Bridge Foundation, a non-profit organization with the mission to create play for all. This manifests into creative play spaces that far exceed the Americans with Disabilities Act or universal playgrounds. Magical Bridge playgrounds intend to serve children and adults alike with any disability, including physical, visual, cognitive, or social.
Please visit https://redwoodcityparksblog.com/2020/12/04/we-are-learning/ to learn more about the new park and how to play safely while keeping COVID-19 protocol in mind.