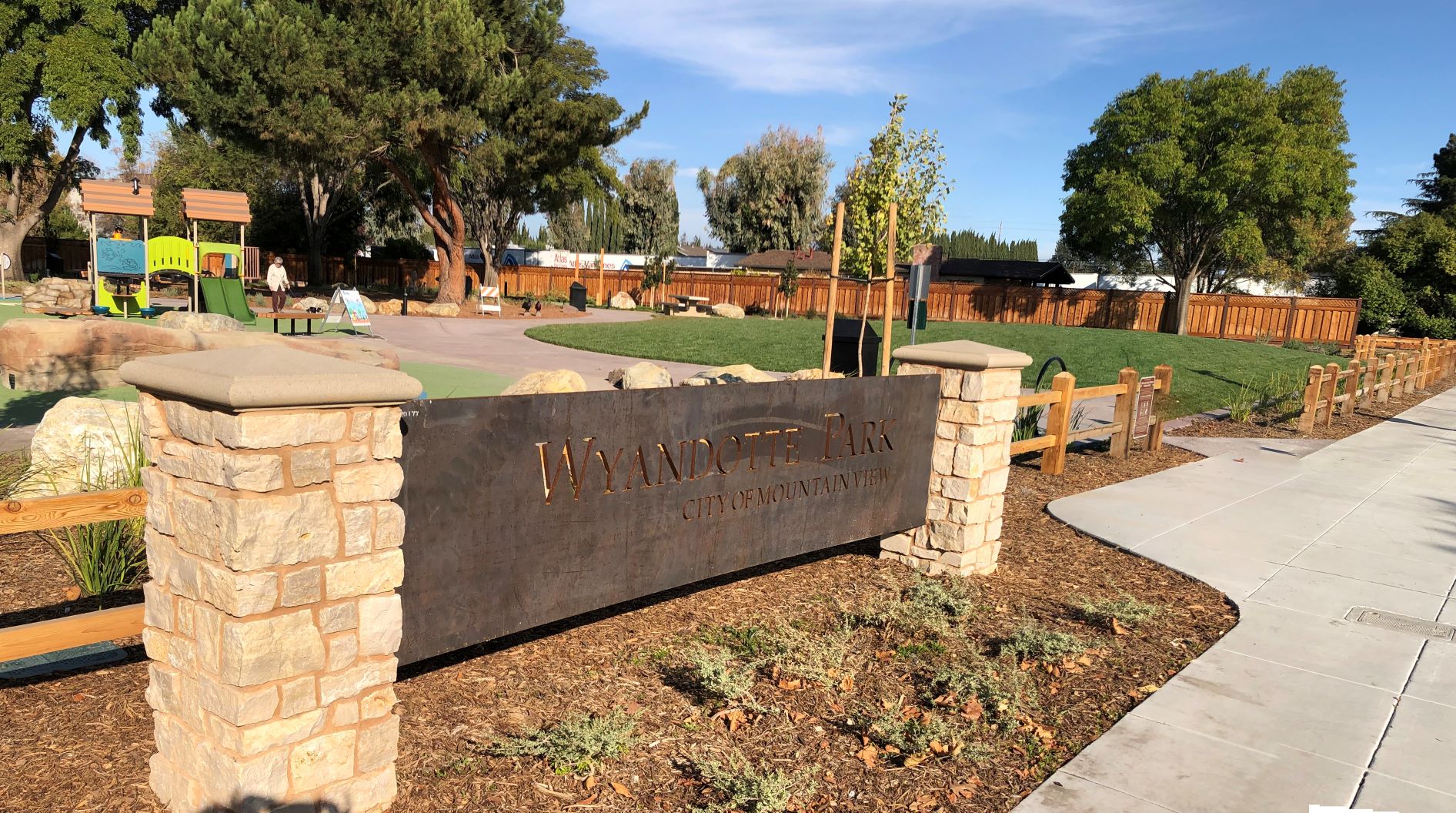 Wyandotte Park in Mountain View is Now Complete
Wyandotte Park in Mountain View is now open. The opening ceremony was held virtually in order to keep the community safe. Wyandotte Park is located on an approximately 1-acre lot in the Rengstorff / Old Middlefield area. The parcel is located within a residential neighborhood.
SSA garnered consensus in the community to find what the community desired most for this park. The park design that included open space and walking trails with boulders and logs, located within the existing tree groves, was selected by an overwhelming majority of community. A stone landscape feature with water is included near the entrance to the park adding to the natural elements of the park.
Click below to watch the opening ceremony as well as take a virtual park of the new park: